Beautiful outside. I've got my backpack & I'm going for a walk, exploring!

edit @ 5:28pm I'm home.

I only took a few photos, blah, it's just too hot today. I laid in the shade of a tree and read more adrienne rich; I love 'Twenty-One Love Poems' (still reading the book 'The Fact of a Doorframe') what a wonderful writer. I think, in this humidity, it might be best to take my walks at night instead. My bra straps burned into my flesh leaving welts on my shoulders, ow. I wandered about for just over two hours today, in the sun, so yay for that at least, eh? I'll walk myself into another adventure yet. Not too far off, maybe just past that bridge, no, the one farther off; oh, I'll let you know when I cross it.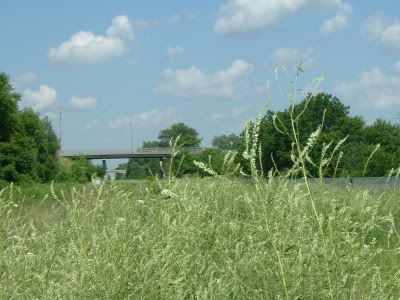 [15 July 2006]